Lectronix is an IT business based in the Cotswold Town of Lechlade on Thames, Gloucestershire. The name was conjured up from our home town Lechlade and our specialities with many types of electronics devices.
Bank Details:
Barclays, Regent St, Swindon
Account Name: Lectronix
Sort Code: 20-84-61
Account no: 63766969
Pay via Paypal:
Please note that we are currently not VAT registered.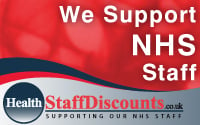 We were previously known as JESK which was also founded in Lechlade. Earlier to that we were Evolution Creative Limited which was based in Farnham, Surrey and even further back in the mist's of time we were called Hothouse which was based in Mayfair, London.
The main man in all of these endeavours is Kim Boulton, an IT expert for 30+ years!